Safe deposit boxes purchased from The Safe Depot are perfect for your personalized security vault. Safe deposit boxes come in a variety of shapes and sizes to fit your particular needs.
We have been proudly serving the people of Southern Ontario for two decades providing them with safe deposit box installation in the Toronto area for years.
Safe deposit boxes fit into a security vault that is often referred to as a "nest". Our highly-skilled staff can help you decide which safe deposit boxes are best for you and your company or business.
The Safe Depot has been in business for years with some of the leading clientele in the Canadian banking world because we know the importance of keeping your valuables and your customer's valuables safe from thieves.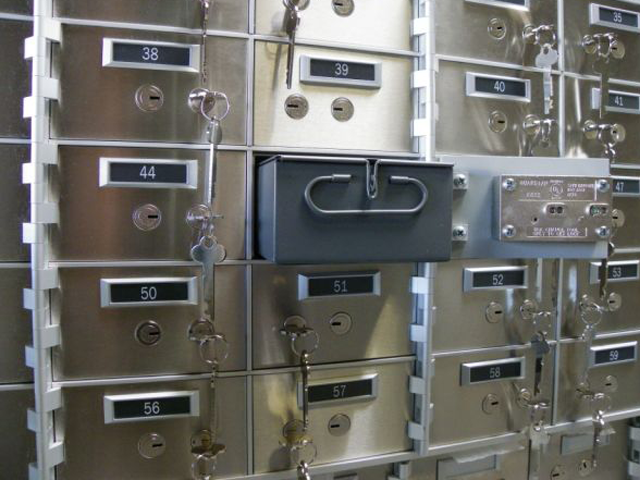 Call for Pricing! 1-416-925-0069
Some of Our Featured Styles
Don't See What You're Looking For?
We can help you look for the perfect solution with our expertise in safes and vaults. We have many options for all needs; wall safes, floor safes, gun safes, vault doors and more. Solutions for business needs and solutions for keeping your valuables safe in your home.